Metallic Silver Ink
Much like the gold our Metallic Silver gives you a unique metallic shimmer without the expense.

Using the silver as an underlay will give you colours that are impossible to ignore. Colours you've probably never seen before.
Business Cards
Printed Silver + CMYK on 400gsm Satin Matt. Matt laminated 2 sides and trimmed.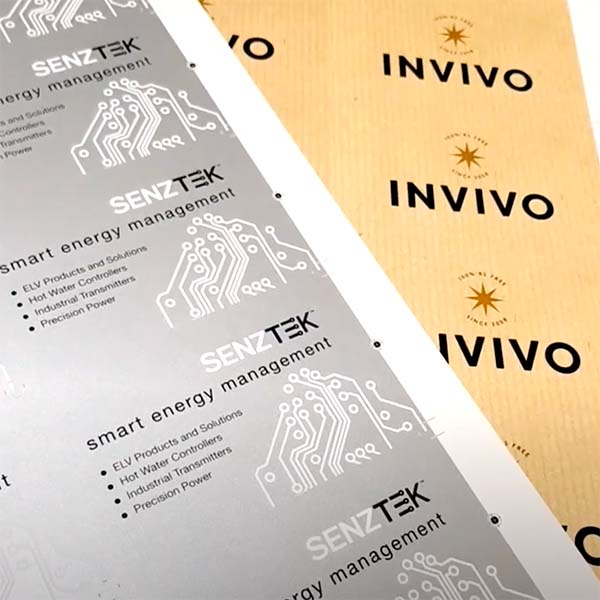 White Ink
Digitally printed crisp white ink printing on coloured paper or card.

This is something definitely taken for granted. Say you have a black or brown kraft piece of card and you want to print red on it. If you print it on a standard printer you won't get a nice vibrant colour.

We can also print white on crystal clear or black adhesive labels.

Mounted Business Cards
Front: White + Black on Curious Skin Absynthe
Back: White + CMYK on PopSet Black
Glue mounted together and trimmed.